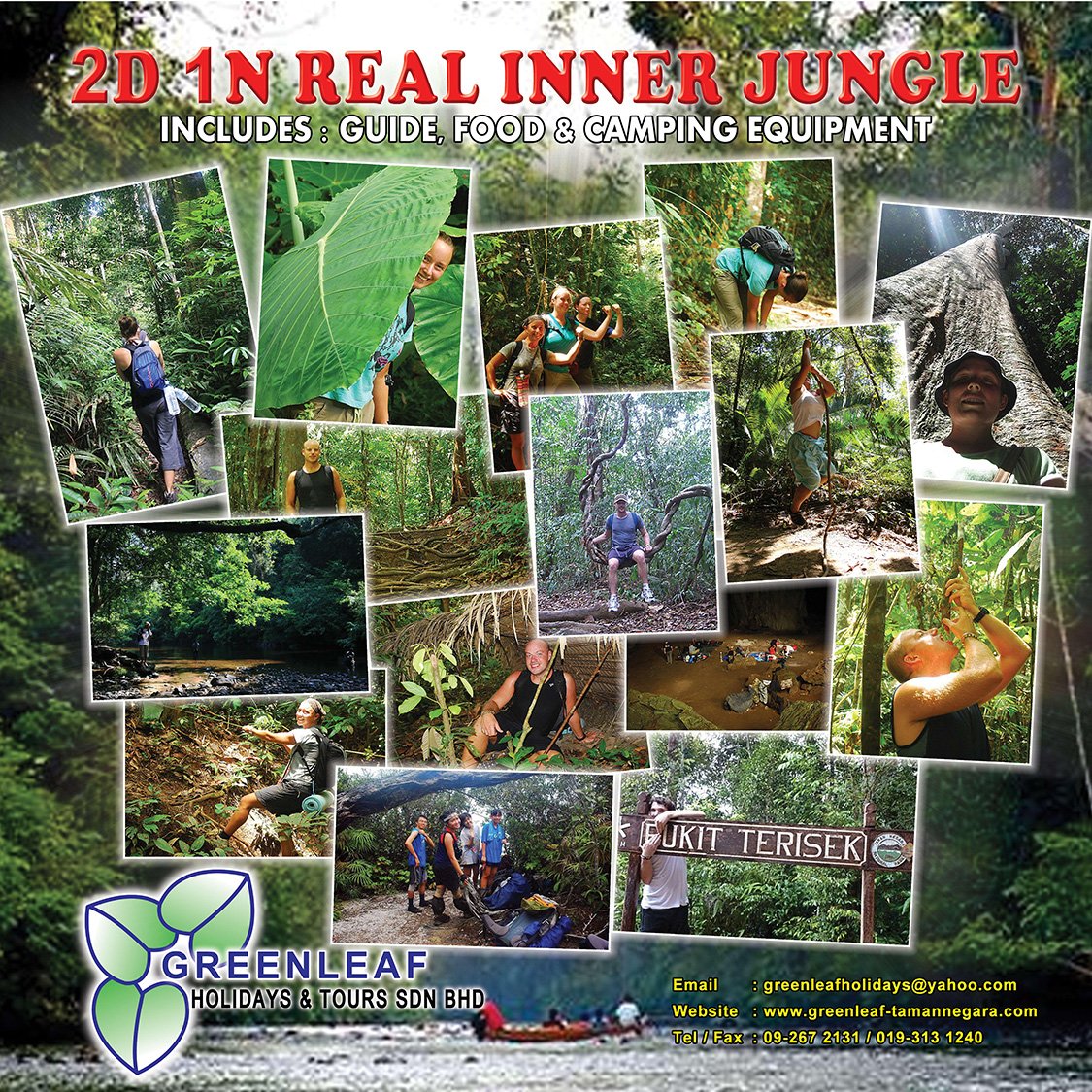 Starting from Taman Negara, Kuala Tahan (Floating Restaurant) on the first day at 10:00am. This value package includes Guide, Boat, Food and Camping Equipments. What do you need to bring? Here is the list, Sleeping bag, mineral water, daily tools for meal such as cup, plate, spoon and so on. Are you ready? Here we go!
Packages
PRICE PER PERSON (RM)
6 pax & above
3 pax
2 pax
4 Days 3 Nights
-
-
-
3 Days 2 Nights
399
-
-
2 Days 1 Night
239
-
-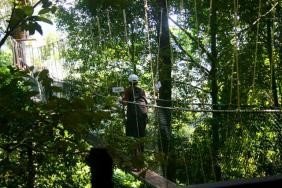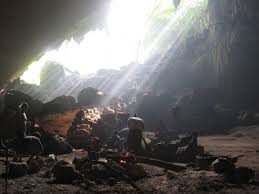 ITINERARY - 2 Days 1 Night
Day 1

10:00am

Prepare your bag (packing) and meet your guide at floating restaurant.


11:30am

After check in at Wildlife department, boat at Kuala Keniam Lodge. (2 hours)


01.30pm

Packing lunch before start trekking.


02:00pm

Trekking 5-6 hours from Keniam Lodge to Gua Kepayang Besar. (include stop & rest)


05:30pm

Reach at Gua Kepayang Besar. Stay overnight at Gua Kepayang Besar. Cook dinner with guide. Wildlife talk and observe wildlife.

Day 2

08:00am

Breakfast.


09:45am

Trekking from Gua Kepayang Besar to Kuala Trenggan (Trenggan Lodge).


01:00pm

Lunch.


01:30pm

Continue trekking to Trenggan Lodge.


04:00pm

Reach at Trenggan Lodge. Bot pick-up from Trenggan Lodge to Kuala Tahan. Tour ends.

PACKAGE INCLUDES


? Cooking Gear
? Camping Equipments
? Meal
? Boat
? Guide

PACKAGE EXCLUDED


? Entry permit
? Torchlight
? raincoat
? swimming wear
? towel
? sport shoes
? slippers
? insect repellant
? plastic bags to contain clothes
? cameras
? in case it rains, drinking water, sleeping bag (if you are particular about bringing your own)